Home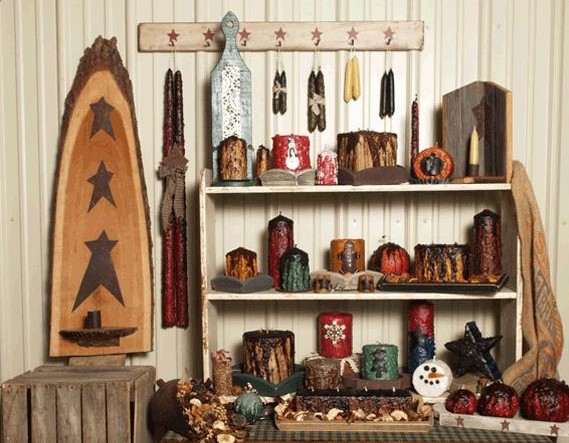 When purchasing an Heirloom Treasures Primitive Candle, you can be assured that you are getting the highest quality merchandise available. We hand dip and hand pour all of our candles. All of our molds are designed and handmade by us—that is what makes our candles so unique and different. Our beeswax is purchased from local farmers giving your candle a much cleaner, longer burn time. The scent is of the highest quality and is eminent throughout. This will give you the ultimate fragrance for the life of the candle. Paper or 100% cotton core are the only types of wicks used because they are all natural.
Our primitive candles come in a variety of sizes, shapes, styles and prices. Everything is made in our shop located near Kensington, Ohio.
Here at Heirloom Treasures we pride ourselves on making the best primitive candles on the market.